Dick Gregory – The "Fool" Uses His Wit to Awaken Young Whites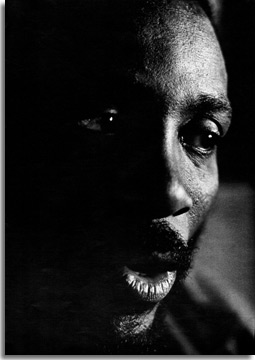 In 1968, author Thomas Barry wrote that "[Dick] Gregory knows he is not really the Fool. 'Fools don't try to change systems,' he says. 'They try to explain and present them.' And Gregory wants some changes… Gregory is trying to show white America its peculiar madness."

LOOK quoted Gregory saying, "This country is so sick, the riots [in Detroit in 1967] have actually helped … or are you trying to tell me Henry Ford hired 6,000 niggers last winter as a reward for cooling it in Detroit in 1967?"

In March 2012, Dick Gregory was about to turn 80 and is still trying to show America its peculiar madness. He regaled audiences at the annual Selma Jubilee Bridge Crossing celebration with his mixture of side-splitting humor and cutting insight.

"Had it not been for Selma, there wouldn't have been Obama in the White House," he says. But Gregory doesn't agree with everything Obama has done. "That white woman that shook her finger in front of Obama's face," he says, "I ran for President in '68. I wish she'd have shook her finger in my face – I'd of ate her hand. [The crowd at Selma screamed with laughter.] Gimme some barbecue sauce! Oooh, this tastes good. Take the other hand and put it in my mouth, huh?"